Contact RWESA:

Address:
c/o SEARIN,
78 Moo 10,
Suthep Road Muang,
Chiang Mai 50300,
Thailand.

Tel:
66-53-278334, 280712

Fax:
66-53-283609

E-mail:
searin@chmai.loxinfo.co.th
Pak Mun Dam gates open for four months
All eight gates of the Pak Mun Dam were finally opened on June 2. They will remain open for four months, until October 2, while studies are conducted. There will be three major studies - one on fisheries, social impacts and environmental impacts, one on preparing a reparations plan for communities affected by the project, and one looking at the impact of opening the dam gates on Thailand's electricity supply. The villagers at Pak Mun are very happy and would like to extend their thanks to all their international supporters who have helped them achieve this great victory.
Aviva Imhof
International Rivers Network
Collecting Links to Web Sites
If you find a web site that is related to the cause of Rivers Watch East & S.E. Asia, please report to Sam.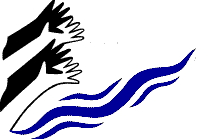 International Day of Actions Against Dams and for Rivers, Water and Life
» International Day of Actions Against Dams
and for Rivers, Water and Life Home Page
Letter for JBIC: Calling for Incorporation of WCD Recommendations into Environmental Guidelines
We urge JBIC to make a clear commitment to adopt the strategic priorities and policy principles defined by the World Commission on Dams (WCD) and reflect this commitment by incorporating the policy principles into the new environmental guidelines of JBIC.
» read full text
RWESA call to all agencies involved in dam-building in East and Southeast Asia upon the release of the World Commission on Dams final report
Dams have brought about the destruction of rivers and the lives and livelihoods of villagers in our region. Dams undermine the rights of people, their community and culture as well as destroying the environment, all of which are basic needs for their survival.
» read full text